Mental Health Benefits of Online Therapy
Online therapy, or telehealth, offers many benefits for people seeking mental health treatment. It's often less expensive than traditional visits and convenient for busy people. Online Therapy also allows you to connect with a therapist without traveling to an office or dealing with insurance.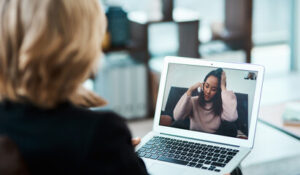 When choosing an online counselor, consider their experience and therapeutic approach. It would be best if you also looked at their availability and whether they accept your preferred method of communication (such as phone or text).
Cost
Online therapy offers a convenient alternative to face-to-face sessions. It can be used to address a variety of mental health issues, including depression, anxiety, relationship problems, and addiction. Some online therapists use evidence-based practices to help patients overcome these challenges. In addition, online therapists offer flexible scheduling, which can be beneficial for those who have a busy schedule.
When choosing an online therapist, consider their location, pricing structure, and therapist qualifications. It is also important to look at the therapist's website for any available resources or information about their treatment approach. Many of these sites allow patients to connect with a therapist before signing up, which can help make the decision process easier.
Some therapists use video chat, messaging (similar to texting), or phone calls to communicate with their patients. Others offer a combination of these options. Thriveworks, for example, offers several ways to contact a therapist, including video and email. The service also has a robust search feature to help people find the right therapist. It also accepts insurance and allows people to use flexible spending accounts and health savings account funds to pay for services.
Talkspace provides virtual counseling for adults, teenagers, and couples. Its therapists are licensed and certified, and its subscription plans start at $60 per week. A basic subscription includes a therapist-approved self-guided course, 25 worksheets, yoga and meditation videos, and activity planning exercises. It also includes daily therapist messages on weekdays. A subscription with additional features costs $109 per week.
Another popular option is BetterHelp, which provides a wide range of online therapy services to both individuals and families. Its therapists are licensed and trained in various specialties, including trauma, addiction, and family conflict. Its subscription plans include live video, therapist messaging, and a private portal for booking and managing sessions. Its plans start at $60 per week, and the company offers income-based financial assistance to those who cannot afford a subscription fee.
While online therapy is a convenient and effective way to improve your mental health, you should limit distractions in your home to ensure you get the most out of your sessions. This means limiting children's activity, asking other household members not to interrupt you, and turning off any devices that can cause interruptions. You should also have a reliable Internet connection to avoid any technical glitches that could disrupt your session.
Convenience
Using online therapy can be a convenient way to meet with a counselor when you're too busy for in-person sessions. Most online counseling platforms provide a range of options for communicating, including live video sessions, instant messaging, and phone calls. Some even allow you to choose your therapist, while others use a computer program to match you with a counselor based on your responses to a questionnaire.
When choosing an online therapist, look for one that offers a variety of appointment times to fit your schedule. Also, check whether they offer in-person sessions, and if they do, whether they're covered by your insurance or require a separate payment. Also, be sure to ask about their customer service contact information and if they provide receipts that you can submit to your insurance for potential reimbursement.
Most online counseling services are subscription-based, but some offer a pay-per-session model similar to traditional therapy. Some online therapists have their own independent practices, while others work as part of larger companies that match you with a counselor.
Some of these larger online counseling providers include Thriveworks, BetterHelp, and Talkspace. They usually require a credit or debit card number to hold your first session, and many charge a cancellation fee if you don't cancel with 24 or 48 hours notice. Some of these companies also contract with unlicensed practitioners and face ethical, legal, and privacy concerns.
Another disadvantage of online therapy is the lack of a physical connection with your therapist. While video conferencing can be effective for communicating some of the same non-verbal cues, it's difficult to feel that emotional connection when you're not in the same room with your therapist. This can be particularly difficult for people with anxiety, depression, or trauma.
Despite these limitations, online counseling can be an effective form of treatment for people who are unable to travel or can't afford in-person therapy. In addition, if you don't feel comfortable with the first therapist you choose, be open to switching. Just like friends or relationships, it's okay to try out a few different therapists until you find the right one for you.
Ease of Communication
Online therapy can be used to communicate with a counselor about issues you're struggling with or to talk about ways to cope. It can also be used as a way to check in with your therapist between face-to-face sessions. Many online therapy platforms allow you to use text messaging or email to communicate with your therapist. Some services also provide video chat or phone sessions, which are more like traditional therapy meetings. Some therapists prefer one format over the other, so be sure to ask about their preference and what options they offer for their patients.
Another advantage of online therapy is that you can do it in the comfort of your own home. This is especially helpful if you are nervous about starting therapy or find it difficult to leave the house. You can set aside a quiet space for therapy sessions, and you can limit distractions by turning off your cell phone, asking family members to be quiet, and muting any apps on your computer or tablet. You should also make sure you have a fast, stable internet connection so that your sessions are not interrupted by slow downloads or lag time.
Some people might have trouble connecting emotionally to an online therapist. It's important to choose a therapist who makes you feel understood and supported, regardless of how they work. You can read reviews and look at a therapist's credentials before choosing them, and you can always try out a few to see which ones work best for you.
You should be aware that not all online therapy providers are licensed therapists, and some of them aren't regulated by the FDA. However, the majority of telehealth services are regulated by state licensing boards and are required to conduct background checks and only accept clients in states where they're licensed. Many of these services are also HIPAA-compliant, which protects your privacy and ensures that your information is secure.
The effectiveness of online therapy depends on a variety of factors, including your ability to connect emotionally with an online therapist and your ability to take action between sessions. However, if you're looking for a flexible and convenient option, online therapy is worth trying. Just be sure to be prepared to put in the work and to follow your therapist's advice.
Accessibility
Using video chat, email or text messages, online therapy can be a convenient way to address mental health concerns. Many of the barriers that prevent people from seeking help in person, such as commuting time, parking fees, child care costs and expense, can be eliminated with this option. It can also provide access to care for those living in rural areas, or those with mobility issues, chronic illness or social anxiety disorders that make it difficult to leave home.
To be successful in online therapy, it's important to understand what your goals are and communicate them with your therapist. This can help you measure your progress and ensure that the treatment is helping you meet your needs. Having clear goals can also make it easier to choose the right therapist for your needs. For example, if you're looking for someone to help you cope with depression, you may want to choose a therapist who has expertise in this area.
Some online therapists have their own private practices while others work for larger companies that specialize in providing virtual counseling. These companies usually have a large pool of therapists from whom they can match you. Some of these companies also offer subscription services, which can reduce the cost by eliminating out-of-pocket payments. In addition, some insurance providers now cover online counseling. However, it's still important to check with your insurance company before committing to an online service.
There are also third-party apps that match you with a therapist. These services typically have extensive databases of therapists and use algorithms to match you with the most appropriate one for your needs. They also allow you to change therapists if you're not satisfied with their work. It's important to do your research before choosing an online therapist and be open to trying different ones until you find one who makes you feel understood, supported, and cared about.
While online therapy offers many advantages, there are a few drawbacks to consider. One is the loss of emotional connection. While it's possible to connect with a therapist over video, it can be more challenging to forge the trusting relationship that is vital to treatment. Another concern is the risk of unqualified providers. While most therapists are qualified, there's always the possibility that you'll encounter an inexperienced or unlicensed therapist. By doing your research and finding a trustworthy third-party service, you can avoid these risks.
anger management
career counseling
depression​
domestic violence
eating disorders
life coaching
substance abuse
trauma